How to Purchase a CareerSafe Course
By purchasing a CareerSafe course as either a teacher, employer, or individual you can easily distribute and implement the CareerSafe curriculum into your school or business organization.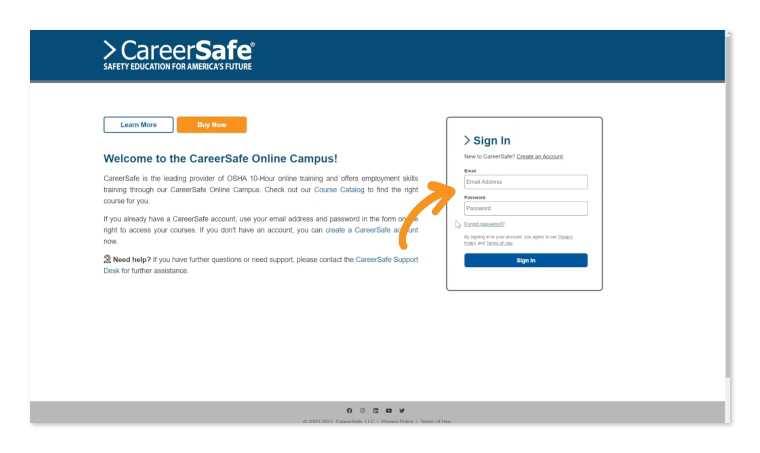 Once you have logged-in, select the "Course Catalog" link on the left-hand side of the page.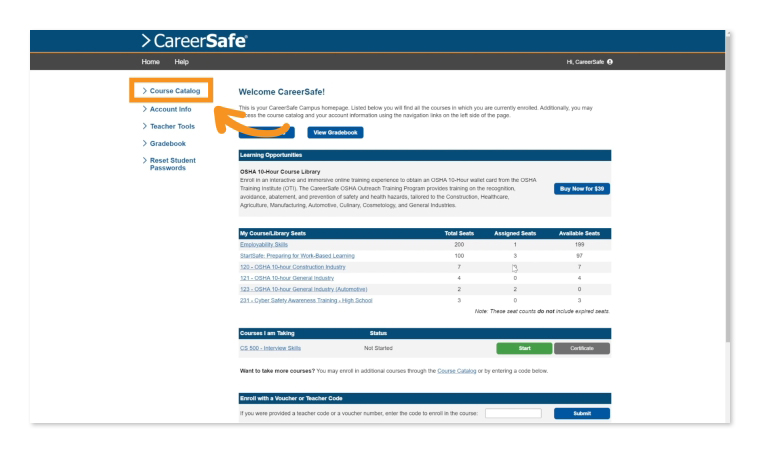 A list of all available courses will display. Scroll through the list and select the online course you wish to purchase. Click "Buy Now" to the right of your selected course.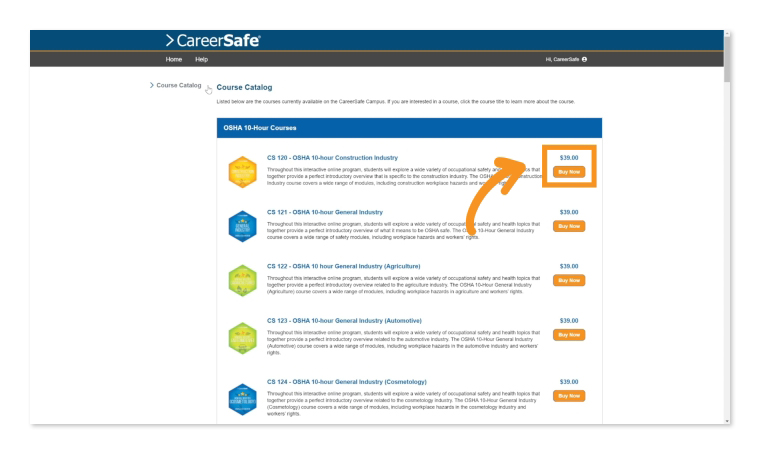 Enter the number of seats you wish to purchase for the course and click "Update" below the quantity to update the quantity of course seats in your cart.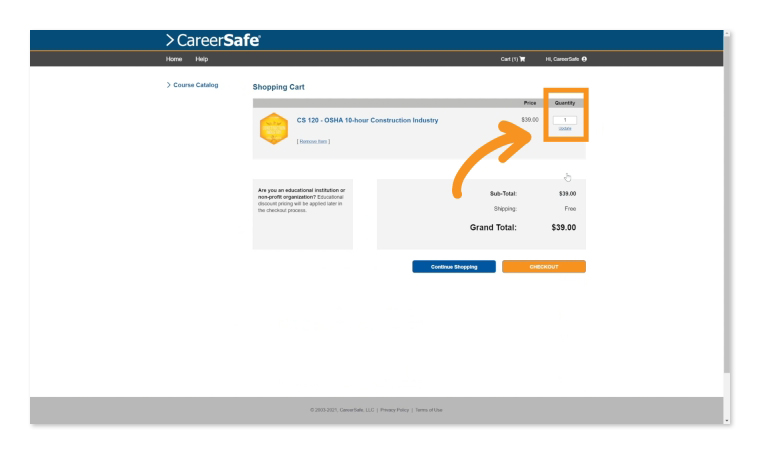 To purchase more CareerSafe courses, click "Continue Shopping". Otherwise, click "Checkout" to continue.
If you are purchasing as a teacher or administrator, select the Educational/Non-Profit account type. With this option, you must purchase at least two seats.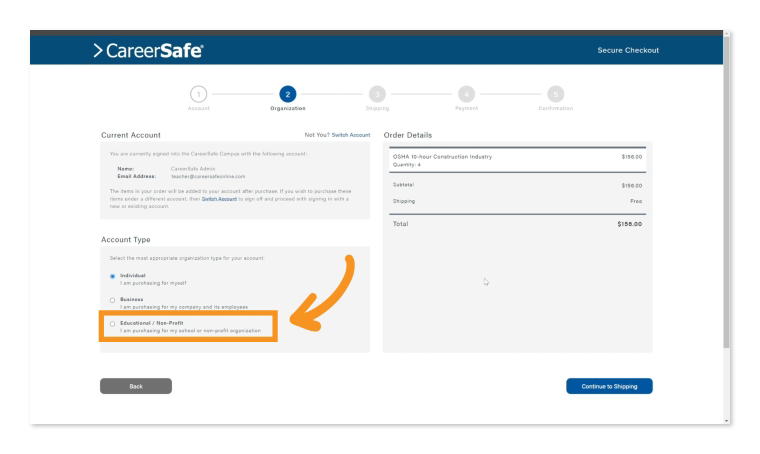 You may need to verify your institution. Once you do so, you will see a message informing you that the Educational Pricing has been applied to your order. Click "Continue to Shipping".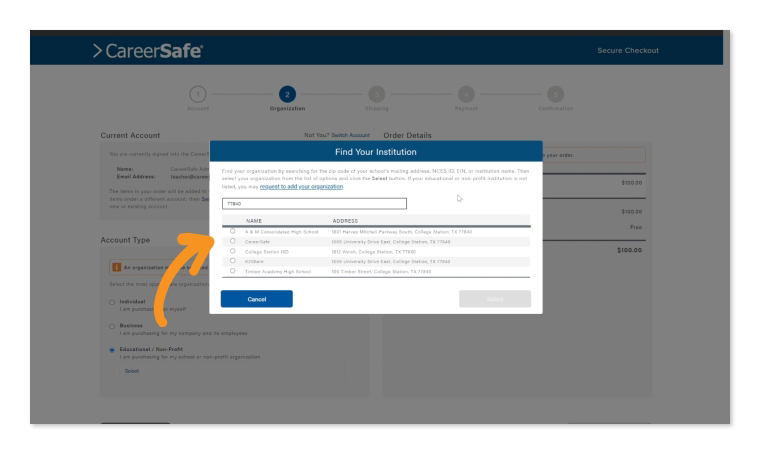 On the next screen, you will enter and verify your shipping address, then click "Continue to Payment".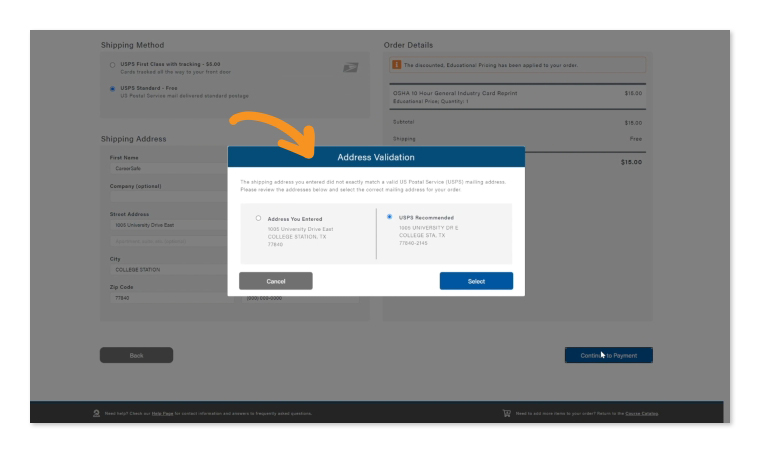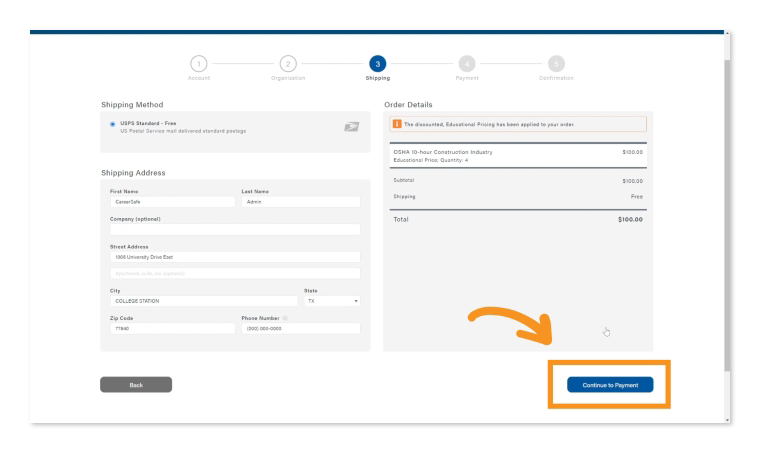 Enter your payment information and choose your billing address. You will be able to either use your shipping address or select a different billing address. Once you have verified that your information is correct and complete, click "Complete Purchase".