On-Demand Online Training
The CareerSafe program is an entirely online experience available any time, from anywhere. Our courses are unique, interactive, and designed to meet your employees' most critical professional development needs.

Mitigate Risk
By educating your new and seasoned employees

Elevate Safety Programs
By providing quality, supplemental, on-demand training

Increase Productivity
By educating employees to work smarter and avoid hazards
$167B
Cost of Work
Injuries in 2021*
70M
Days Lost Due To
Work Injuries in 2021*
$15K+
Maximum Cost per
OSHA Violation*
*Sources: National Safety Council, InjuryFacts.nsc.org, U.S. Bureau of Labor Statistics
CareerSafe Products
An investment in CareerSafe courses is an investment in the success of your company. From OSHA-Authorized safety training to Productivity Skills, we have the workforce development solutions you need to streamline training for your employees. Our courses are 100% online and available when you need them most.
CareerSafe business development solutions include:
Coming Summer 2023:
HAZWOPER: Hazardous Waste Operations and Emergency Response (also available in Spanish)
First Aid: including Awareness, Basics, Medical Emergencies, Mental Awareness, and Stress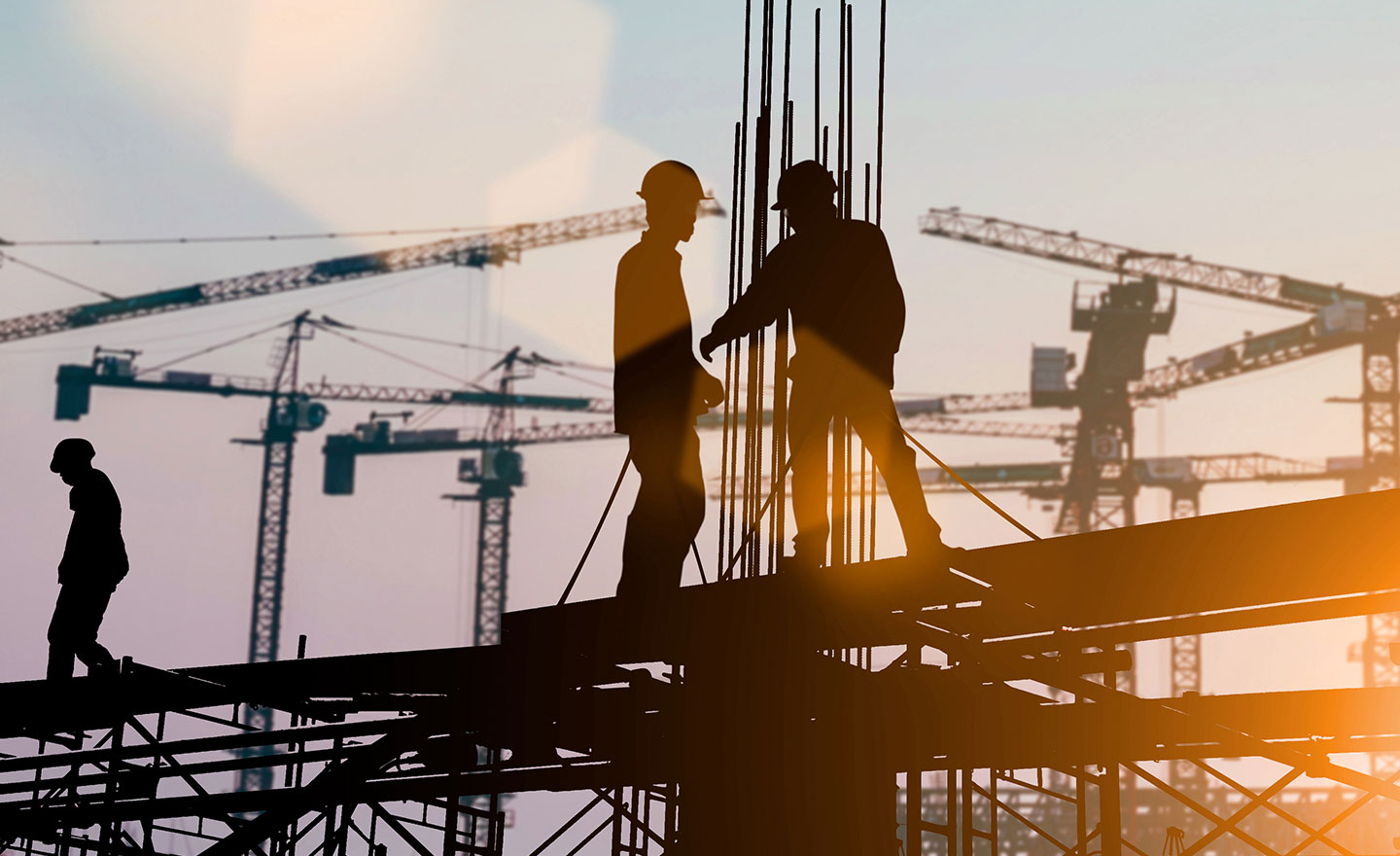 Benefits of CareerSafe Training

Engaging
Innovative and easy-to-use course content to streamline safety training

Manageable
Achievable, time-alotted modules and simple participant management

On-Demand
Employee-driven courses accessible 24/7 and available to start immediately
Effective Workforce Solutions
With CareerSafe's on-demand online training, you can get your employees up to speed quickly and affordably. Our employee-driven courses are available to begin same-day, providing you with effective and efficient workforce development solutions.
In addition to valuable skill development and industry-recognized credentials, you'll enjoy unique features and complimentary resources including:
Study guides for employees
Detailed curriculum map
Simple participant management
Online progress reports
Printable completion certificates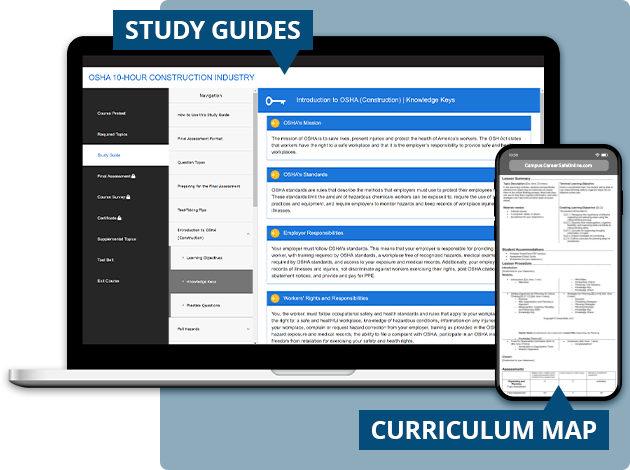 OSHA 10-Hour Construction
Our OSHA 10-Hour Construction course provides training on OSHA basics and construction industry-specific hazards. Upon course completion, students earn their OSHA 10-Hour Construction Card.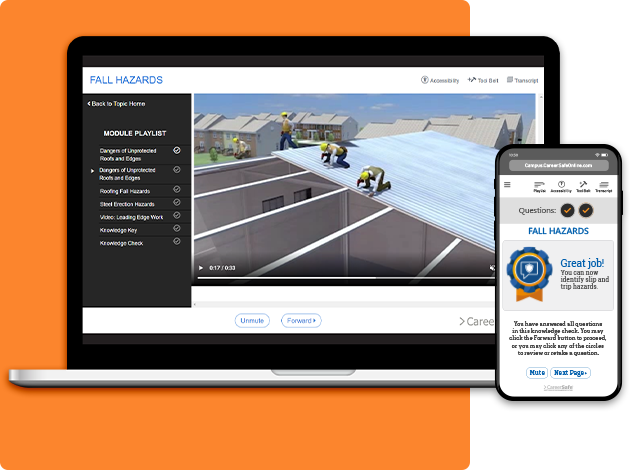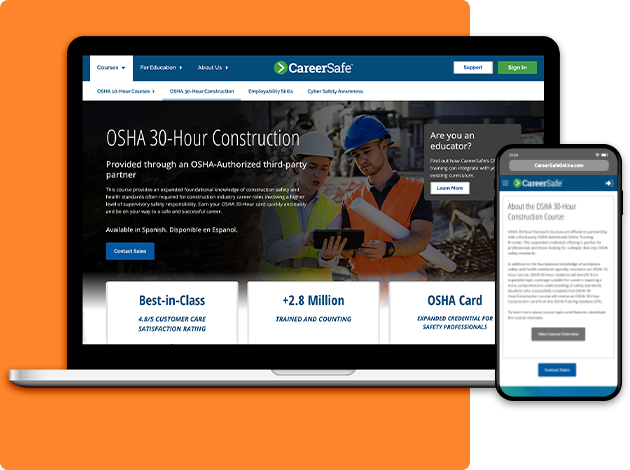 OSHA 30-Hour Construction
An expanded credential course perfect for professionals and those looking for a deeper dive into OSHA safety standards and construction industry hazards.
OSHA 10-Hour General Industry
From OSHA basics to common workplace hazards, our OSHA 10-Hour General Industry course provides foundational safety and health standard knowledge for general industry careers. Upon course completion, students earn their OSHA 10-Hour General Industry Card.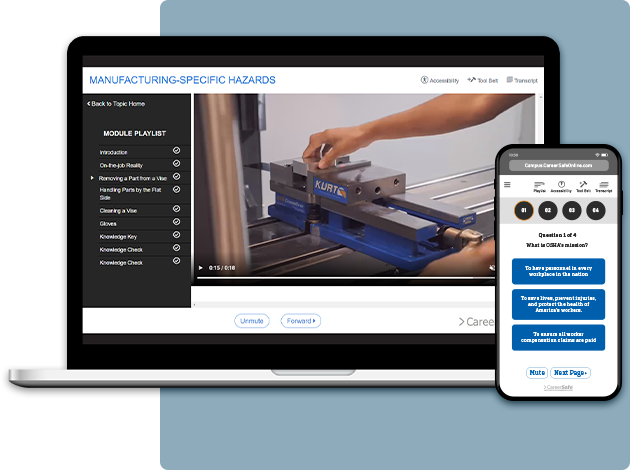 Explore OSHA 10-Hour Industry Focus Courses
We also offer industry-specific focus areas for an even more tailored training experience. Employees will earn an OSHA 10-Hour General Industry Card while gaining practical insight into the specific hazards they are most likely to encounter in the workplace.
CareerSafe Customer Care
Our best-in-class Customer Care team has a 4.8/5 satisfaction rating and offers knowledgeable, personal support across the United States.
CareerSafe Offers:
Dedicated support available 7 days a week for immediate assistance
Step-by-step tutorials and help guides are available on the CareerSafe website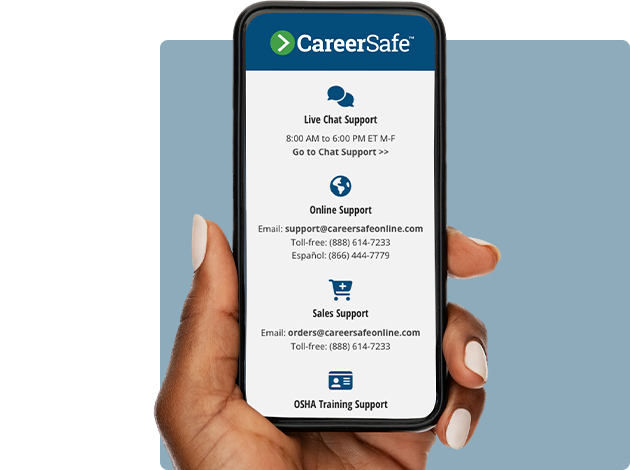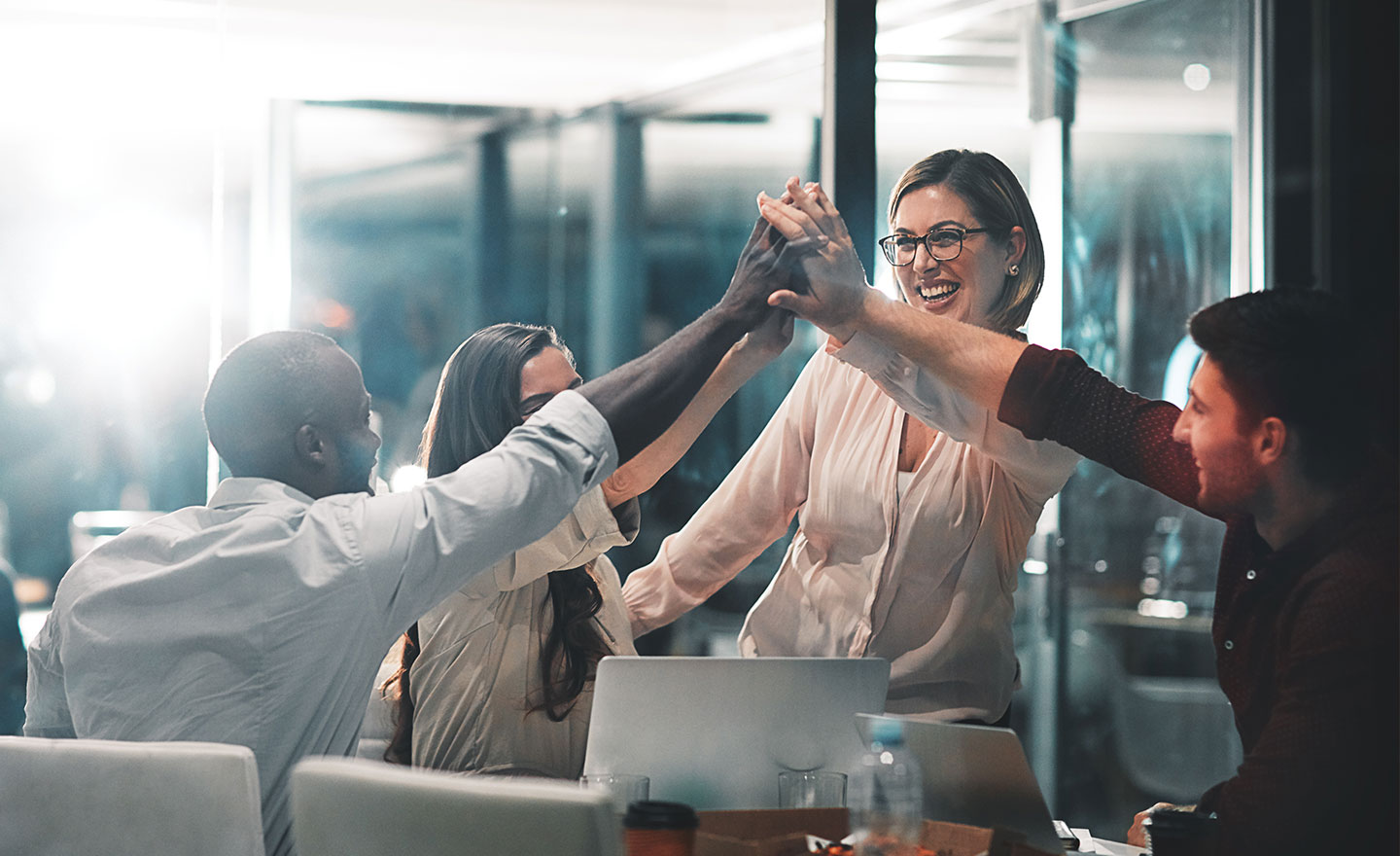 Productivity Skills Training Courses
The CareerSafe Productivity Skills library covers the essential skills your employees need to elevate performance and contribute to a dynamic workforce for your business. Employees can enroll in courses that best align with their individual needs, providing personalized and effective solutions for both employee and employer.
CareerSafe courses offer a variety of complimentary tools, resources, and services specifically designed to streamline training, enhance course experience, and help your employees succeed.