How to Prevent Students from Failing a Course Using Assessment Locking
As required by OSHA, students enrolled in a CareerSafe OSHA 10-Hour course are only permitted three attempts at passing the final assessment with a 70% or higher. If they fail all three attempts, they will fail the course and will not receive their federal OSHA credential unless they retake the course.

To prevent students from failing a course, teachers have the option to turn on a feature called Assessment Locking. When Assessment Locking is turned on, a student can only use their third attempt at the final assessment with teacher or administrator approval.
To activate the Assessment Locking feature, access the
CareerSafe Campus website
. Log in using your CareerSafe teacher credentials.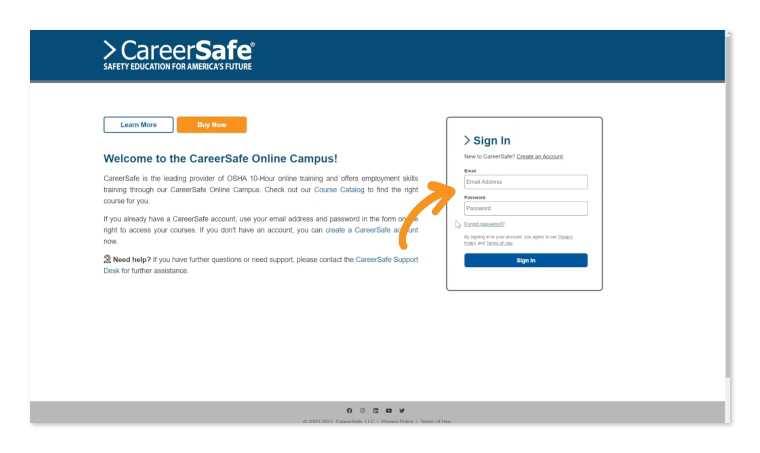 Once you have logged in, click the "Teacher Tools" link on the left-hand side of the page or the "Teacher Tools" button at the top of the page.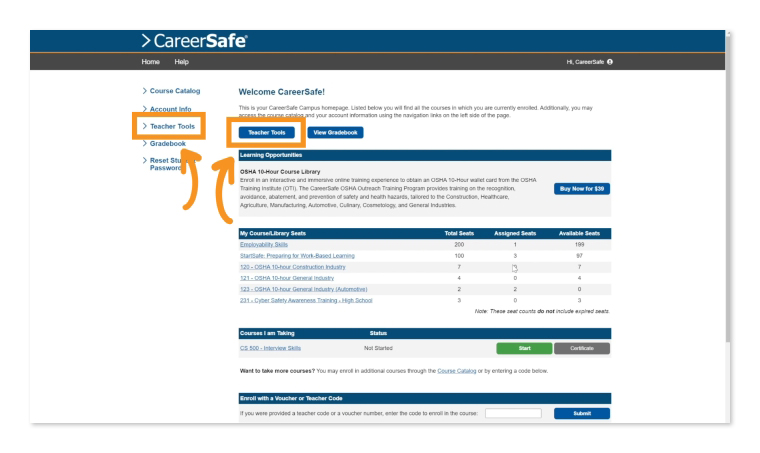 Click the "Seat Management" tab near the top of the page.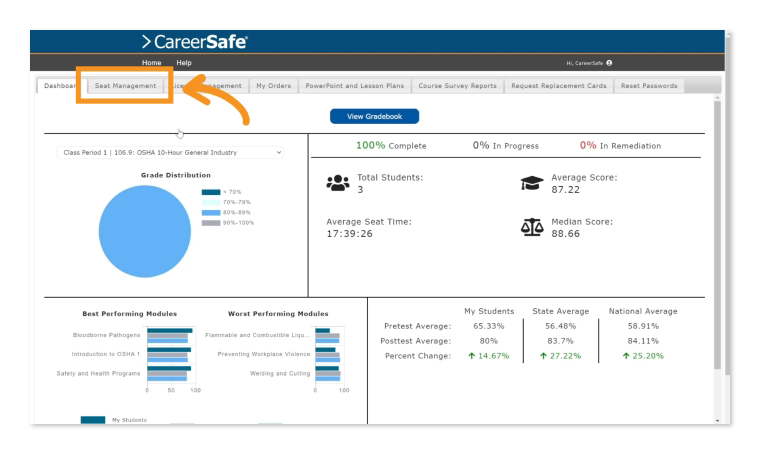 Beneath the "My Seats" chart, click the checkbox next to "Enable assessment locking". You will see a green confirmation message.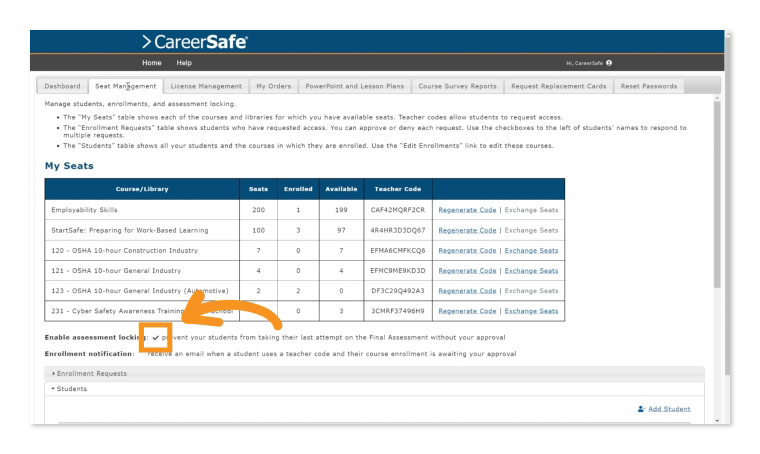 Now, when a student tries to begin their third attempt at the final assessment, they will receive an error message informing them that the assessment is locked and they must contact their teacher before attempting the assessment again.