How to Print Student Completion Certificates
CareerSafe provides course completion certificates to all students upon successful completion of courses. These certificates are not officially recognized credentials from OSHA, but they are accepted by many employers until OSHA 10-Hour cards arrive in the mail. CareerSafe encourages students to print out their completion certificates as soon as courses are completed and retain them until their OSHA cards arrive in the mail.
To print your students' course completion certificates, start by navigating to the
CareerSafe Campus website
.  
Log in
using your CareerSafe teacher credentials.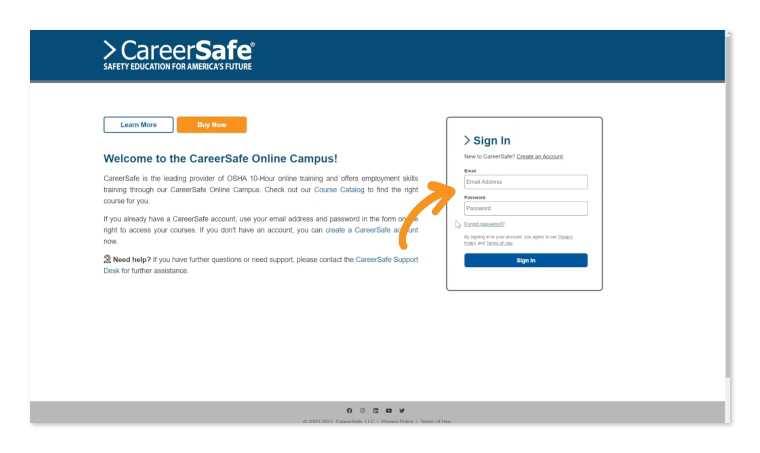 Once you have logged in, click the "Gradebook" link on the left-hand side of the page or the "Gradebook" button at the top of the page.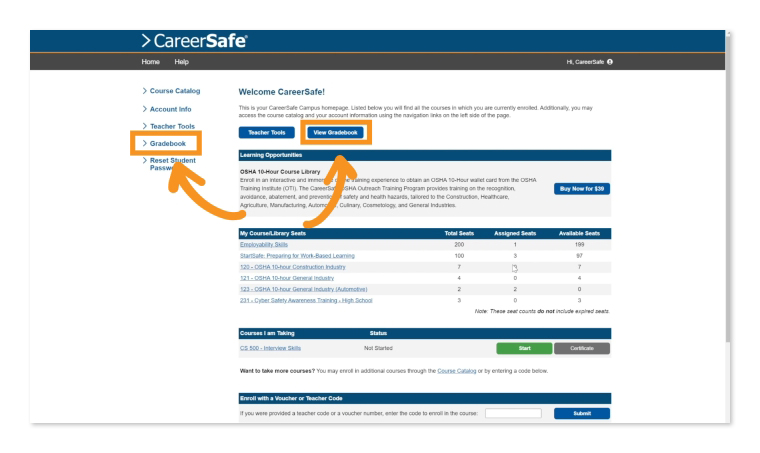 Click the "Print Certificates" link at the top of the page to view all eligible students.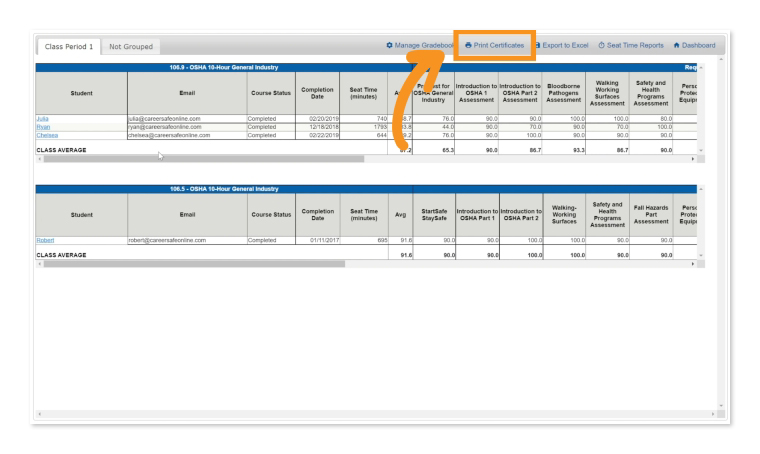 In the "Completed Students" chart, you can select all students for whom you would like to generate a course completion certificate.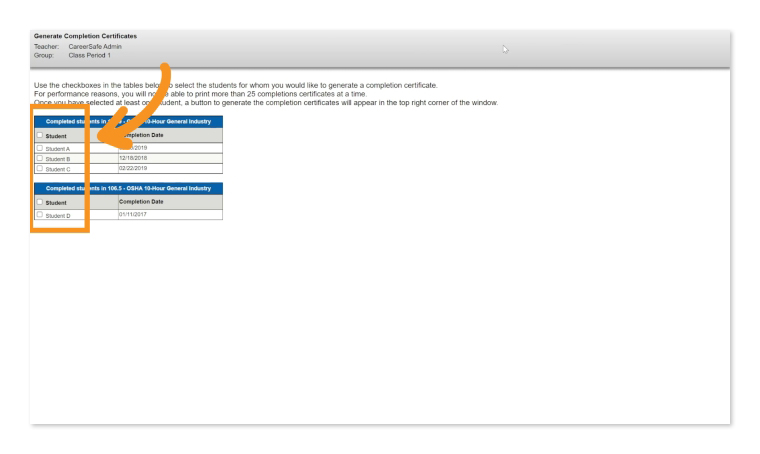 When you are done selecting students, click the green "Generate" button at the top right of the screen to generate the selected certificates.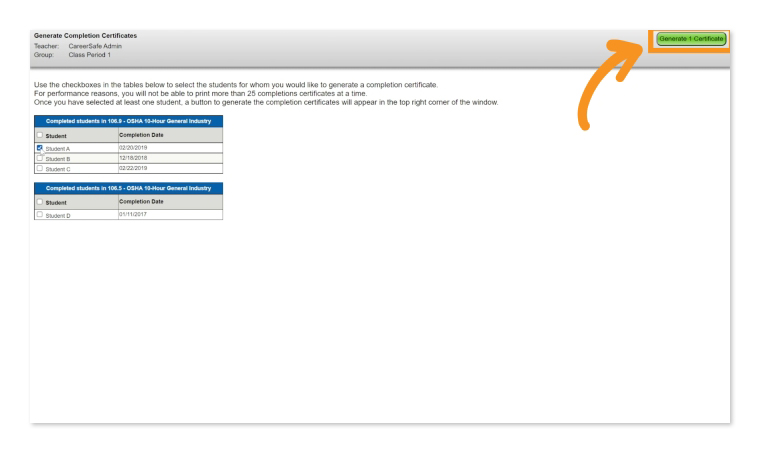 Your selected course completion certificate(s) will automatically be generated as a printable PDF file in a pop-up window.