The CareerSafe gradebook is a free-to-use tool that allows teachers and administrators to monitor students' progress. Using the gradebook, you can easily group your students, track grades, print course completion certificates, and more.
To use the CareerSafe gradebook, start by navigating to the
CareerSafe Campus website
.  
Log in
using your unique teacher credentials.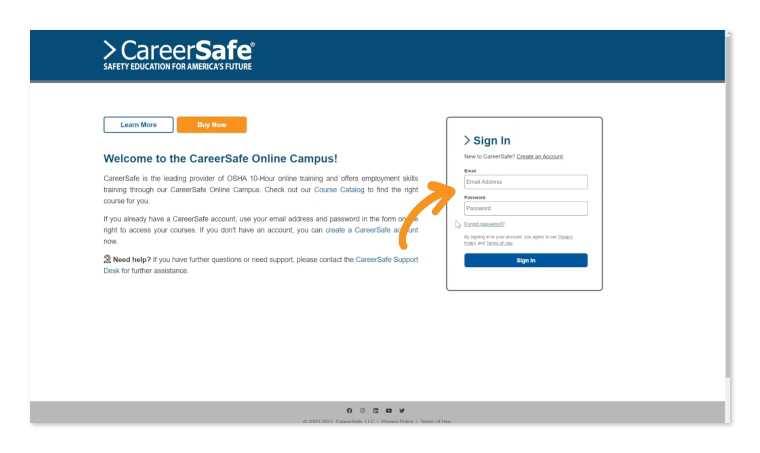 Once you have logged in, click the "Gradebook" link on the left-hand side of the page or the "Gradebook" button at the top of the page.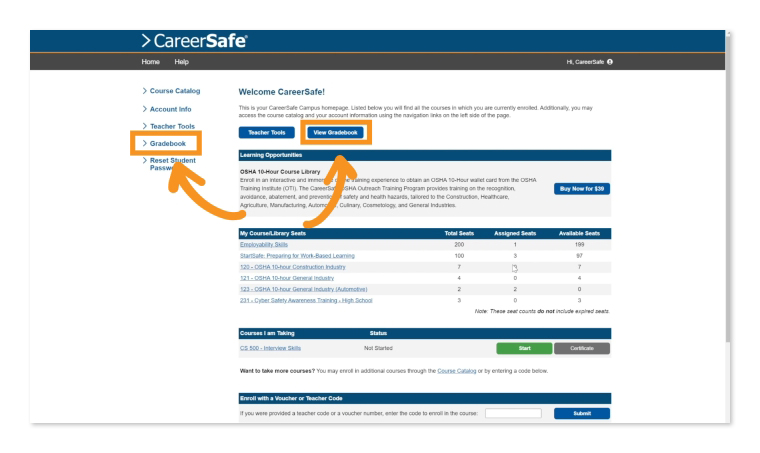 The tables on the next screen will show student data for corresponding courses.   Use the scroll bar under each table to see the complete dataset.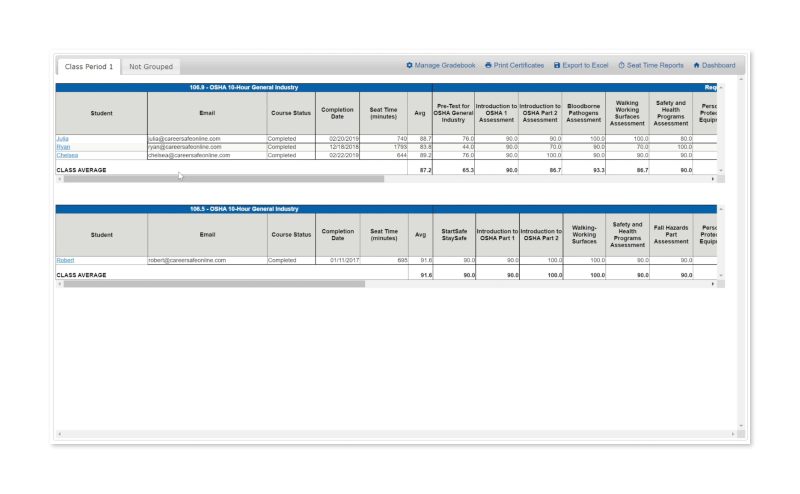 Click on a student's name to access more gradebook options.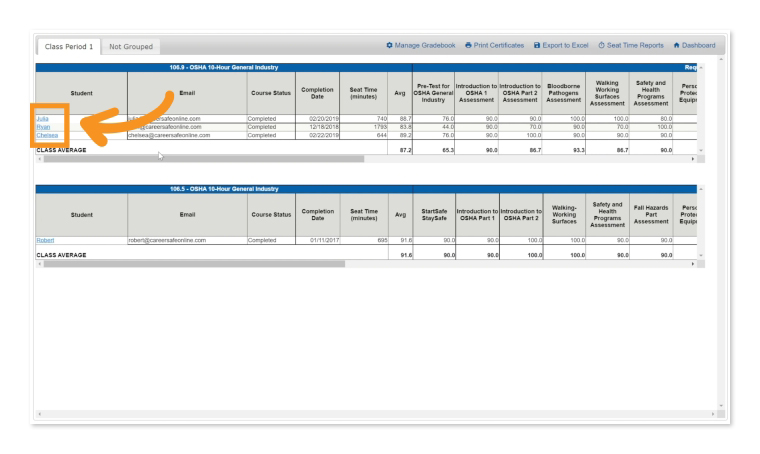 In the pop-up window, you can access the selected student's information, as well as reset their password or print reports and certificates.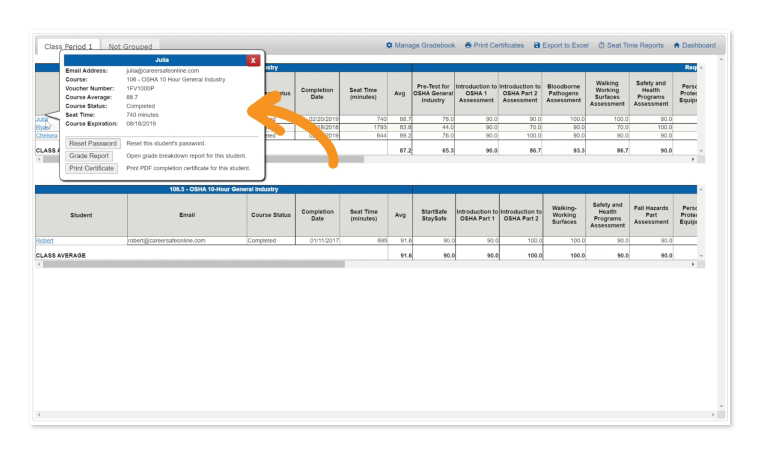 To modify your student groups, click "Manage Gradebook".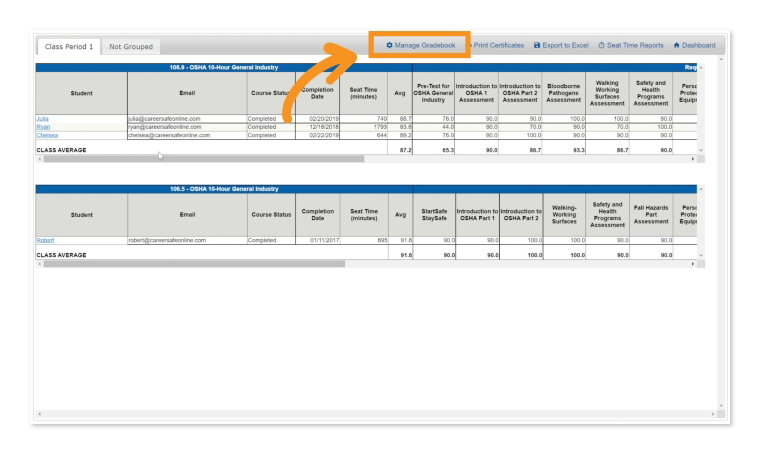 From the "Manage Gradebook" screen, you can create or modify student groups in the gradebook. To create a new group of students, click the "Create Group" link.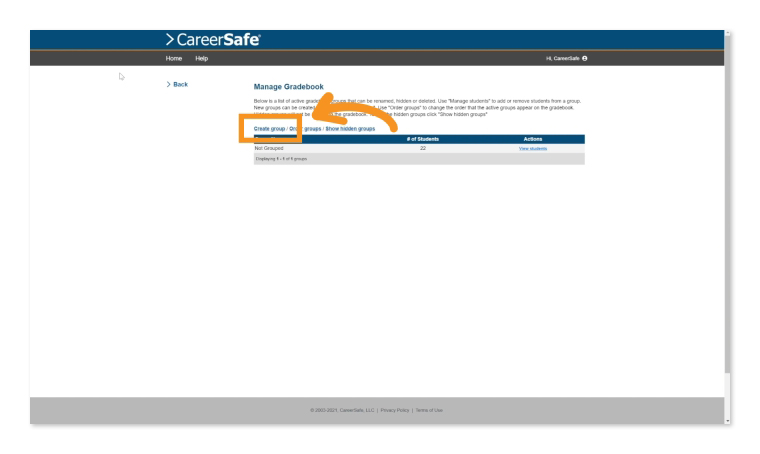 You will be asked to name the new student group. Type in the desired group name, then click the "Create" button.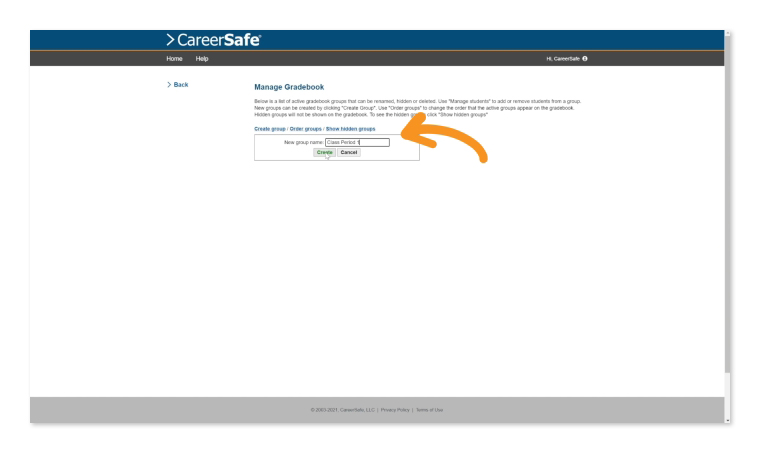 Choose which students you would like to add to the new group by clicking the checkboxes to the right of each student's name. When you are done selecting students, click "Move Selected Students".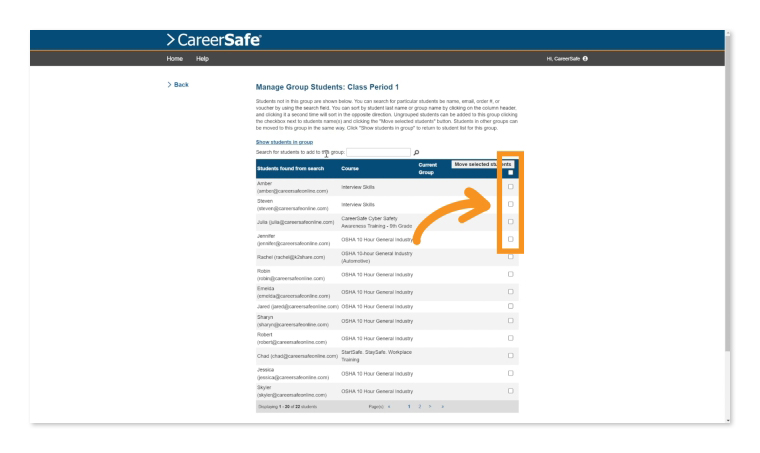 When you return to your dashboard, you will see your new group as a selectable option for gradebook administrative tasks.