How to Reset a Student's Password
When a student has forgotten their password for the CareerSafe Campus, they may reset their own password by clicking the "Forgot Password" link under the login field on the CareerSafe Campus.
If the student has trouble doing so or has forgotten the login email associated with their account, a teacher or administrator can easily find the student's login email for them and/or reset their login password using the following steps.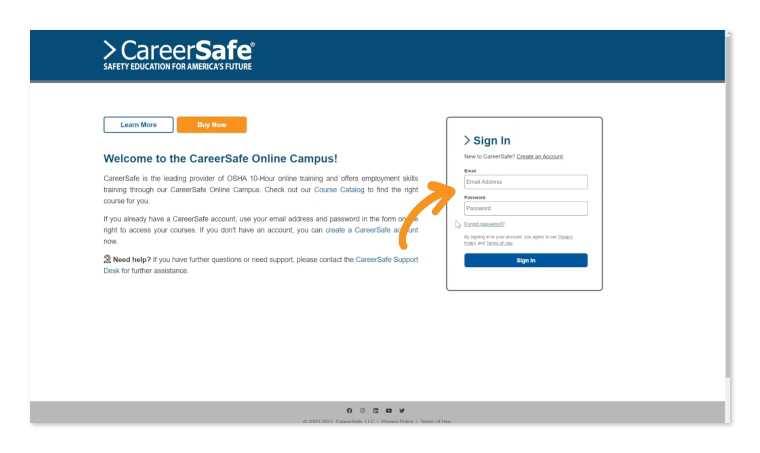 Once you have logged-in, select the "Reset Student Passwords" link on the left-hand side of the page.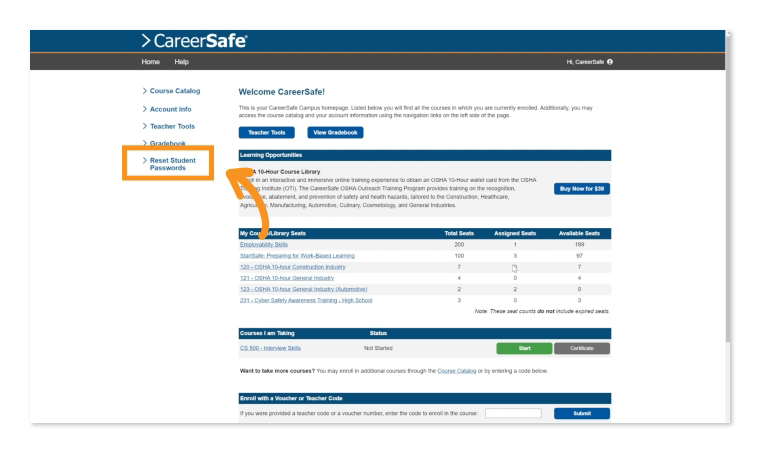 A table containing a list of all your students, along with their login emails and last login dates, will display. Locate the name of the student who is unable to log in and ensure they are using the correct email address. If the student is using the correct email address, you can reset their login password by clicking the "Reset Password" button to the right of the student's name.
Enter a new password for the student in the pop-up box, then enter it again to confirm the new password. Click "Reset Password" to complete the password change.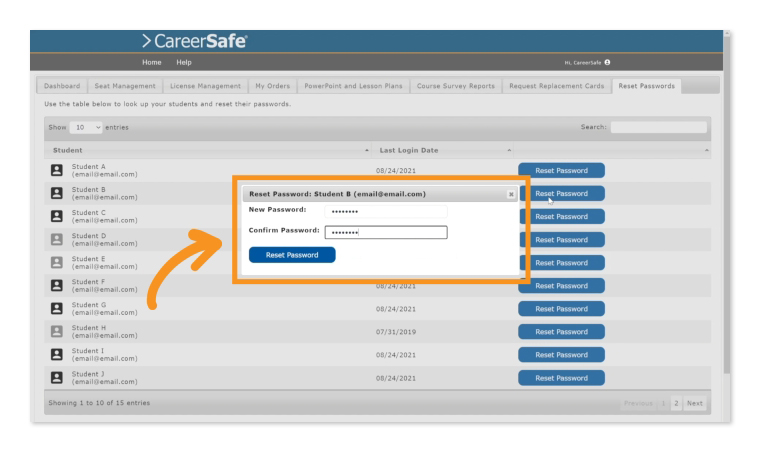 Be sure to share the new password with the student so they can log in to their account.