How to Reset Students Who Failed
As required by OSHA, the CareerSafe OSHA 10-Hour final assessment is limited to three attempts. Although rare, some students utilize all three of their attempts at the final and fail to obtain a passing score (70%).
Upon their final failed attempt, the student will receive a remediation warning informing them that, a teacher or administrator may allow the student to restart their OSHA 10-Hour course from the beginning.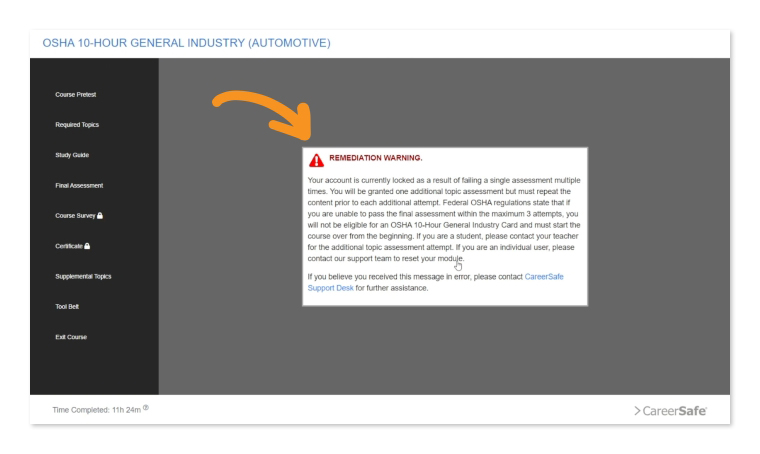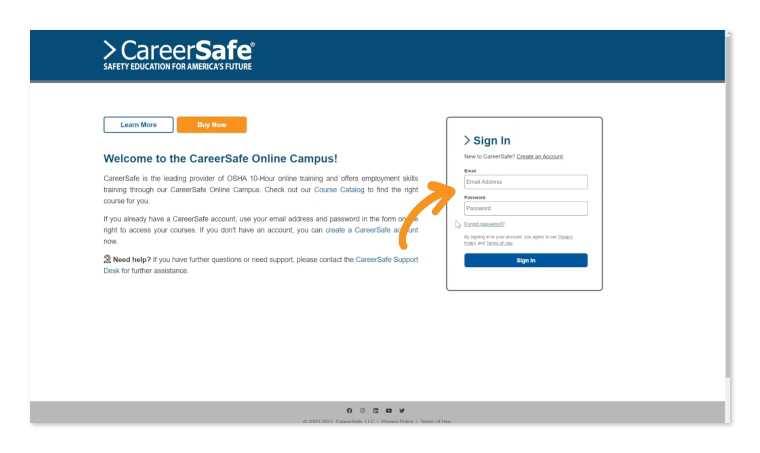 If you have a student in remediation, their name will appear in the "Students in Remediation" section of your home screen.  If you do not see this section, you do not have any students in remediation.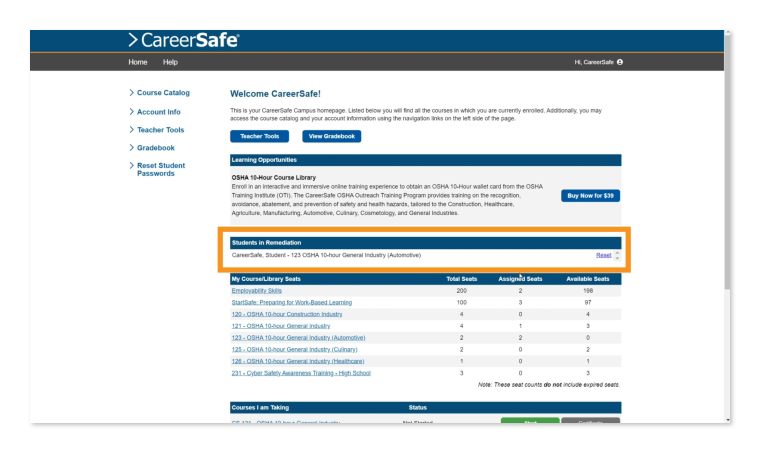 Reset the student's course by clicking "Reset" to the right of their name. Then, confirm the reset by clicking "Reset Progress" in the pop up box.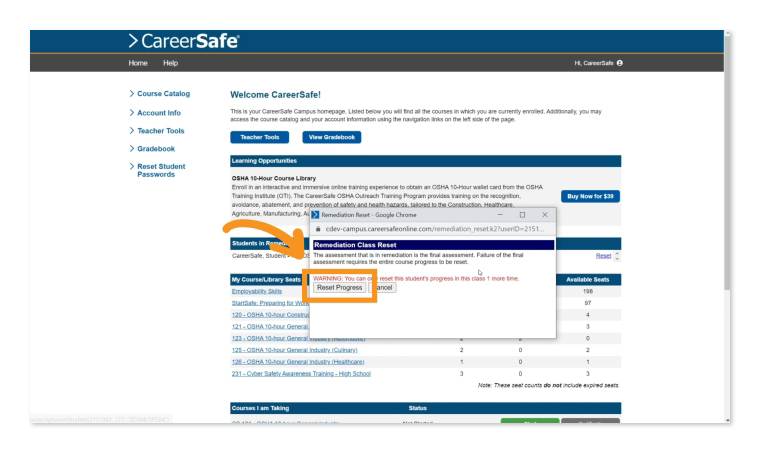 When the student logs back in, their course will be reset. Once they have completed another 10 hours of course work, the student will have three additional attempts at the final assessment.