How to Order Replacement OSHA 10-Hour Cards
If a student's OSHA 10-Hour card has been lost or destroyed, you can order a replacement copy using the steps outlined in this help guide.
Please note:
If you are attempting to re-order completion cards because it has been longer than 30 days since your initial card order and you still have not received your cards, please contact CareerSafe via email at
support@careersafeonline.com
to report a lost shipment.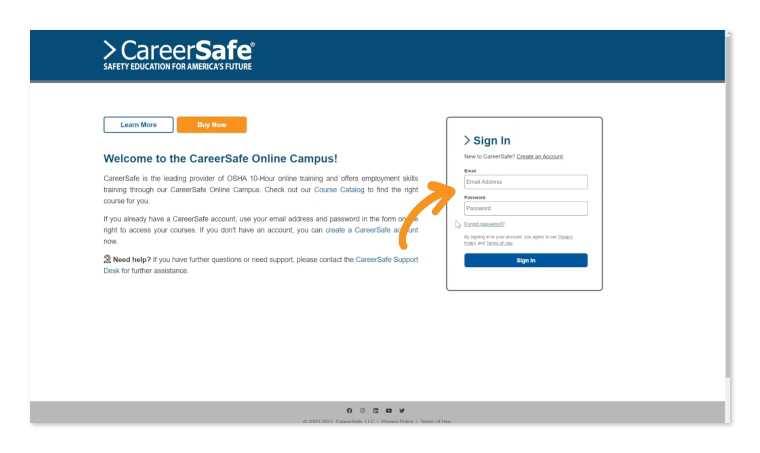 Once you have logged in, click the "Teacher Tools" link on the left-hand side of the page or the "Teacher Tools" button at the top of the page.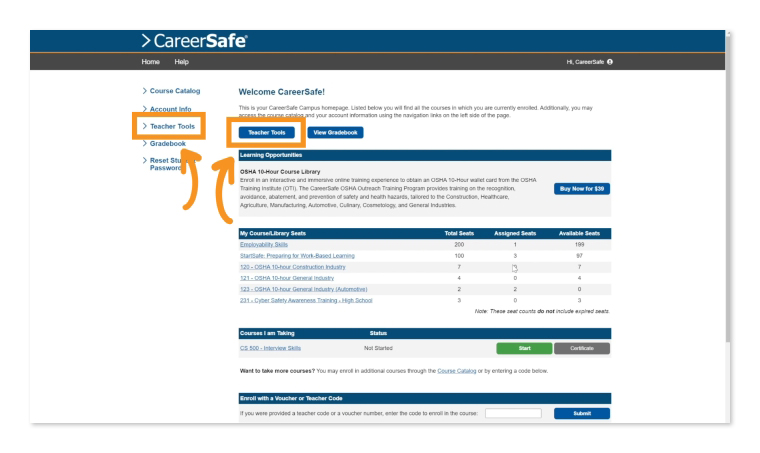 Click the "Request Replacement Cards" tab near the top of the page.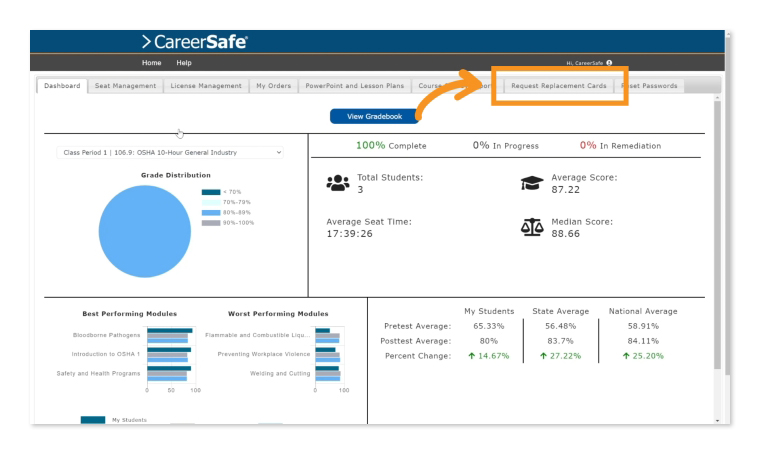 In the "Eligible Students" table, click the checkbox next to the name of any student needing a replacement card.  You may select more than one student.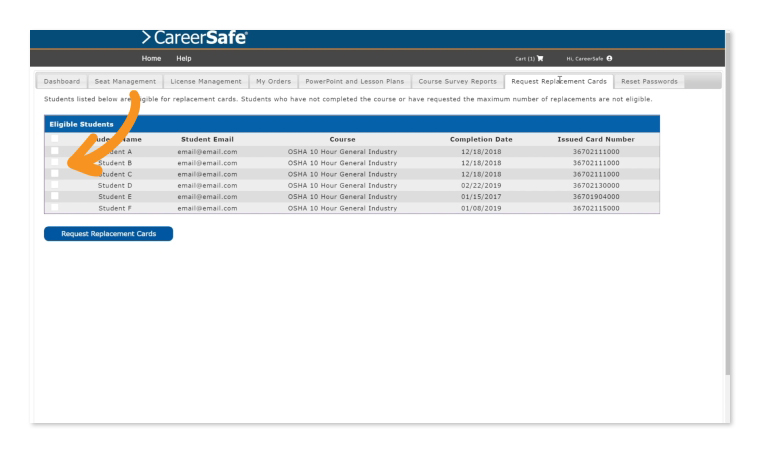 Once you have selected the names of students needing replacement cards, click the "Request Replacement Cards" button.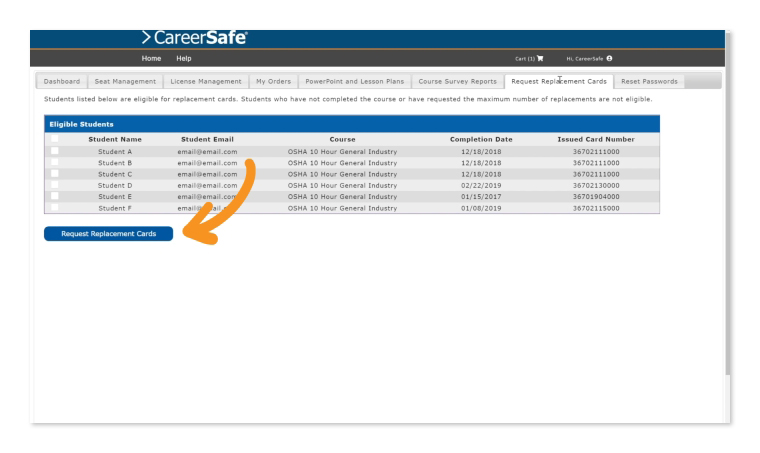 Each replacement card costs $30.  CareerSafe provides Education Pricing on replacement card fees ($15 per replacement card) for OSHA 10-Hour Outreach Student Cards, applied at the next step of the checkout process. Otherwise, once you verify your order is correct, click the "Checkout" button to continue.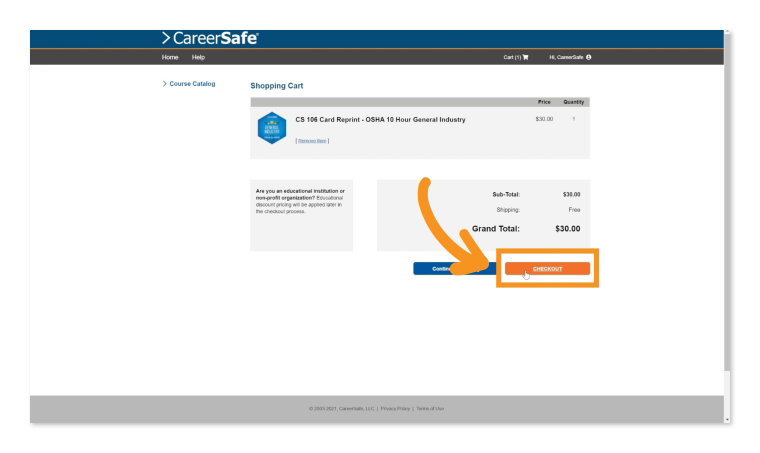 Once you click "Checkout", you will select your shipping method and enter your shipping address.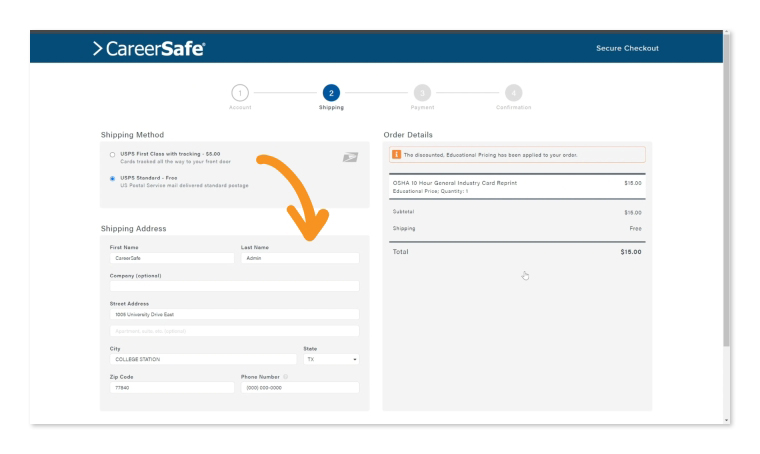 After verifying your order details, click "Continue to Payment".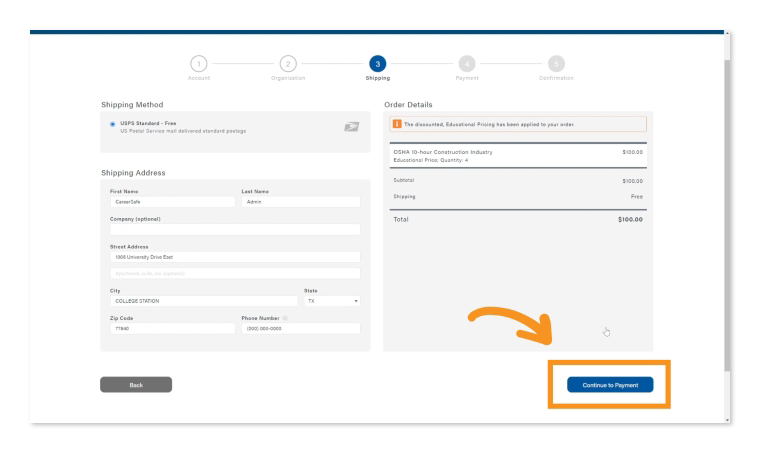 The next screen will ask you to validate your address.  Choose the recommended option if it is accurate.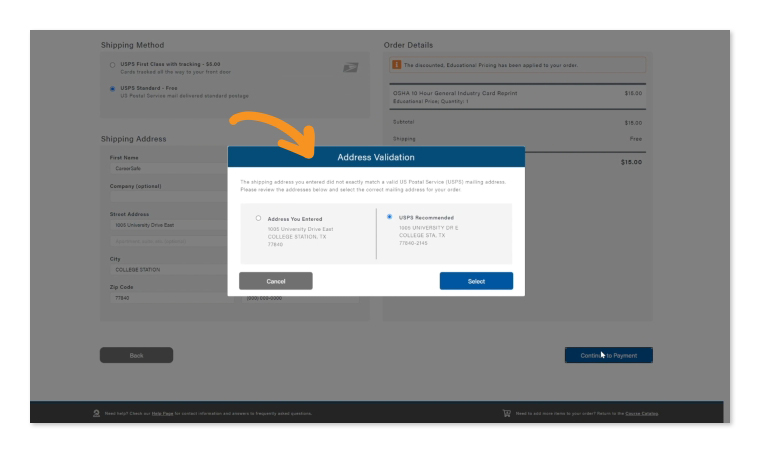 Next, you will be asked to enter your payment information and billing address. Once you have completed those steps, click "Complete Purchase" in the bottom right corner.  You will receive a confirmation of order success.