PowerPoint Presentations and Lesson Plans
Every CareerSafe course purchase comes with free access to CareerSafe PowerPoint presentations and lesson plans for teachers and administrators, as well as a copy of the student study guide for the course. CareerSafe PowerPoints cover every topic within the courses and include additional elements that may help students succeed on the final assessment. Lesson plans provide a guide for teachers to follow when covering CareerSafe topics in the classroom.
To access CareerSafe PowerPoints and lesson plans, begin by navigating to the
CareerSafe Campus website
.  
Log in
using your CareerSafe teacher credentials.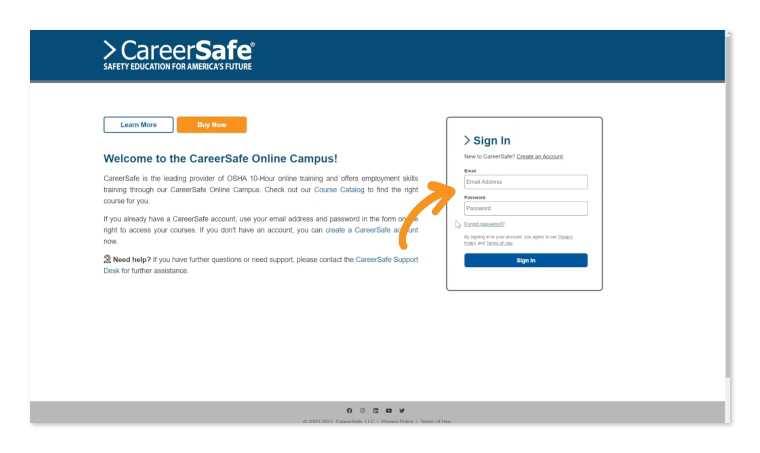 Once you have logged in, click the "Teacher Tools" link on the left-hand side of the page or the "Teacher Tools" button at the top of the page.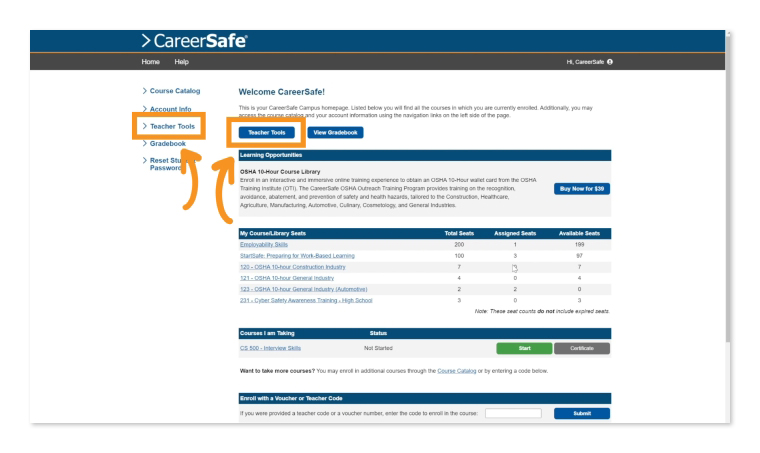 Click the "PowerPoint and Lesson Plans" tab near the top of the page.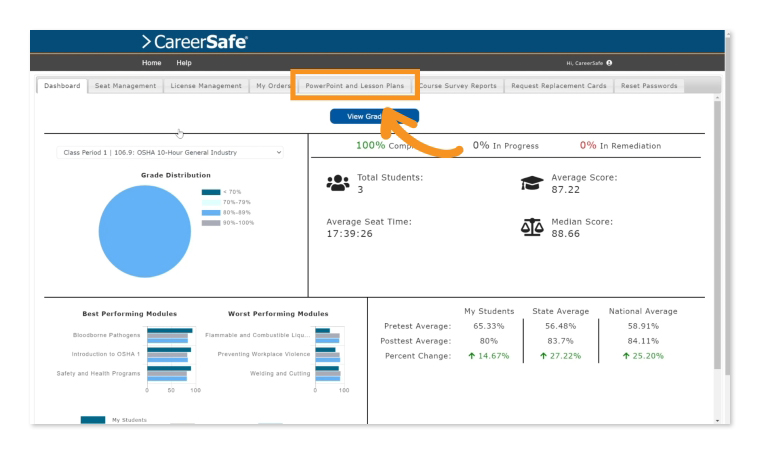 From the drop-down menu, select the name of the course for which you would like to download a presentation, lesson plan, or the student study guide.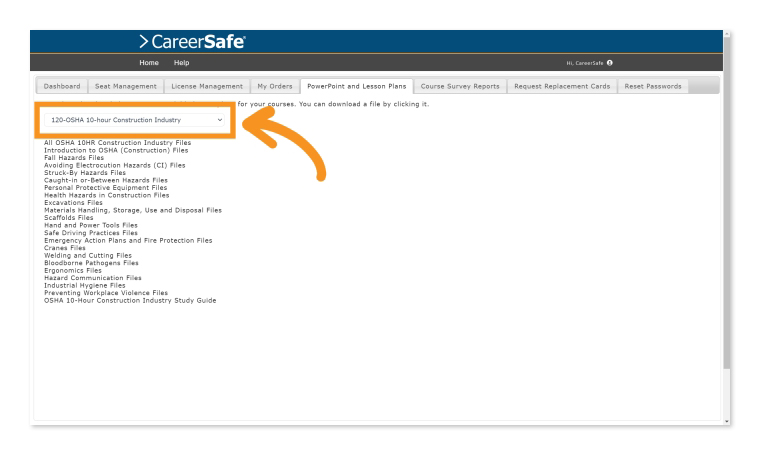 To download the documents for a topic, click the name of the topic you wish to present. A .zip file will download containing the lesson plan and presentations for that topic. The last file in this list is a copy of the student study guide for the course.